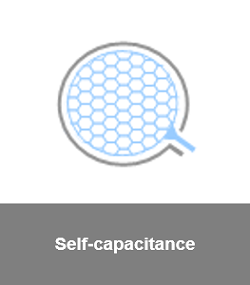 Multek is able to produce multi-layer printed circuits using additive processing. PEDOT conductive, PTF silver, and carbon inks are applied using a highly automated roll-to-roll screen printed process. Ideal for Self-Capacitance switch nodes with backlighting graphics. Typical application for Multek's PEDOT interconnect solutions include transparent capacitive switches
Base Films & Adhesives:
Clear PET (75µm, 125µm thick)
Optically Clear OCA/PSA (3M 467, 3M 8172)
Inks:
Selectively printing of PEDOT ink is transparent yet conductive. Perfect for creating transparent switch nodes
Printed PTF silver defines the traces connecting the switch nodes through the connector tail
Carbon PTF ink can be printed in the connection area for durability and reliability
The body of the circuit can be covered with either PET Coverfilm or a clear printed mask for protection
Printed Circuitry:
Processes: Roll-to-Roll Printing
Minimum PEDOT Feature: 500µm
Max pattern size: 500mm x 450mm
Minimum silver trace pitch: 500µm
Resistance Uniformity: <±15%
Custom Testing and Excising
Click here to download PEDOT factsheet.