Multek USA: Flexible Circuits
Multek Flexible Circuits is a global leader in flexible circuit and printed electronic development and manufacturing, offering leading edge flexible circuit technology to meet the stringent requirements of electronic device manufacturers: high volume, cost, quality and reliability.
With over 50 years of flexible circuit experience, Multek is built on the foundation of our Sheldahl® Brand Materials business unit, offering vertical integration to rapidly tailor our laminate and cover film materials to meet the specific requirements of our customers.
Multek's vertical integration and design expertise begins with raw material fabrication, extends through circuit manufacturing, and ends with value-added assembly. Multek's high volume capability in both materials technology and flexible circuit and printed electronic production, coupled with our component assembly facilities gives our customers a significant cost advantage.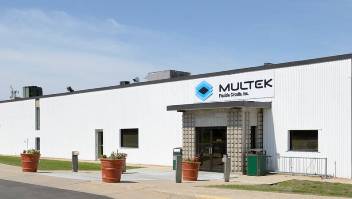 Multek USA: Sheldahl® Materials
The US site for Flexible Circuits is also the home of Multek's Sheldahl Brand Materials. For 60 years, Sheldahl® Materials has been a leading global manufacturer of Coated Films, Foils, Fabrics, Adhesive Specialties and Laminates. Serving the following markets: Aerospace and Defense, Energy, Automotive, Medical, Industrial and Commercial.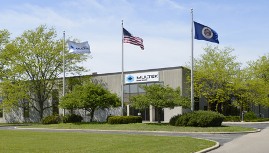 Year of Establishment
1955
No. of Employees
~ 380
Key Application Markets
Automotive, Aerospace & Defense, Energy & Industrial, Medical and Computing
Technology Capability

Line/Space: 2/2 mil (50un / 50um)
Single and double sided and additive roll to roll processing
Operation Focus: Raw Material Fabrication, Roll To Roll Circuit Manufacturing, Values Added Assembly

Certification

ISO/TS 16949:2009
ISO 14001:2004
ISO 9001:2008
ITAR Compliant
Address

Multek Flexible Circuits

1150 Sheldahl Road

Northfield, Minnesota 55057-9444

USA

Phone

+1.507.663.8000

+1.800.927.3580

Email
flexcircuits.nfd@multek.com
Fax: +1.507.663.8545
Annual Production Capacity
20M square feet (1.8M square meters)
Address
Multek Flexible Circuits 1150
Sheldahl Road Northfield,
Minnesota , 55057
United States