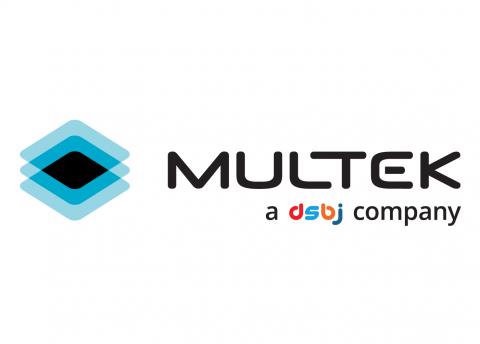 Reza Meshgin appointed Multek CEO; Franck Lize steps aside as CEO into an advisory role with parent company DSBJ.
Multek, a leading provider of Interconnect Solutions, today announced that Reza Meshgin has been named CEO, effective December 1st, 2018.  In addition, Multek's outgoing CEO -- Franck Lize -- has decided to move into an advisory role with DSBJ, Multek's parent company.  This will enable DSBJ to pursue new, game-changing opportunities, while ensuring a smooth transition between Reza and Franck.
"We are fortunate to have someone of Reza Meshgin's caliber and experience to lead Multek," said Yuan Yonggang, Chairman and President of DSBJ.  "Multek will be in good hands under the steady, strategic, and proven leadership of Reza – who will continue to serve as CEO of MFLEX, Multek's sister company specializing in Flexible Printed Circuits.  Multek's current executive leadership team will now report to Reza as they each continue serving in their existing capacity."
Reza has held the President and CEO role at MFLEX for over ten years.  He was previously Chief Operating Officer for MFLEX since 2004, when the company successfully listed on NASDAQ.  During Reza's leadership, MFLEX achieved significant growth, substantially expanded overseas manufacturing, and was successfully acquired by strategic buyer DSBJ.  Reza's demonstrated leadership, operational excellence, and innovative vision has guided MFLEX well over the years and will be extremely valuable in steering Multek going forward.
"I am honored and excited to lead Multek and would like to start by thanking Franck for his great leadership in the past few years, which has transformed Multek to the great company it is today," said Reza.  "I look forward to interacting with the Multek team in the coming weeks and have no doubt that together as a team we can take the company to the next level."
Founded in 1978, Multek currently operates a 1.6 million square feet campus in Zhuhai, China, offering one-stop engineering and manufacturing services for rigid Printed Circuit Board (PCBs), flexible printed circuits (FPC), rigid-flex, and assembly.  Multek's plants and laboratories are equipped with state-of-the-art equipment.
About Multek
Multek, a wholly owned subsidiary of DSBJ (SZSE: 002384), is a leading value-add manufacturer of printed circuit board technologies offering a broad spectrum of PCB engineering and manufacturing expertise including high density interconnect, rigid, flexible, and rigid-flex printed circuit and assembly solutions. Serving customers in mobile, automotive, IoT, medical, wearable, telecommunications, computing, industrial and consumer electronics markets, Multek enables customers to take products to market quickly through early engineering, advanced technology new product introduction, and volume production.  For more information, visit www.multek.com
About DSBJ
DSBJ, founded in 1980 in Suzhou, was successfully listed on the Shenzhen Stock Exchange (stock code: 002384) in 2010. DSBJ aims to be a leading technology provider of critical components in the intelligent world of IoT with one-stop R&D, manufacturing, sales and service for FPC, PCB, Rigid-Flex, LED packaging, Display Modules, and Telecom equipment, which are widely applied in the consumer electronics, telecommunications, and automotive industries.  DSBJ achieved annual revenue of USD 2.37 billion in 2017.