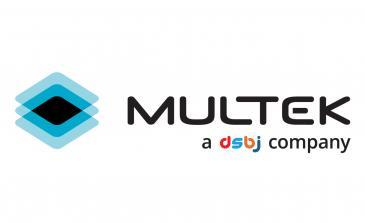 Multek, a global leader in interconnect solutions, today announced additional Company initiatives to promote sustainability and minimize its environmental impact. Multek is part of a global alliance of leading companies who have publicly committed to the U.N. Global Compact's Business Ambition for 1.5⁰C to address and reduce the severe impacts of climate change. Multek is working to cut its greenhouse gas (GHG) emissions by 50% by 2030 and has successfully reduced its GHG emissions year-over-year since joining the Business Ambition for
1.5⁰C. 
At Multek, we proactively look for ways to minimize our environmental impact and integrate sustainability into our business practices. We continue to identify and invest in initiatives, such as increasing energy efficiency at our factories and using more renewable energy, that benefit the environment and reduce our carbon footprint. Multiple Multek factories have been rated "Green" by Guangdong Province's Environmental Protection Bureau, the highest level possible in a strict set of environmental standards.
Multek is committed to doing our part in promoting a healthier environment for communities around the world. We believe this starts with prioritizing the environment in our daily activities and fostering more sustainable ways of doing business throughout our entire value chain. 
About the U.N. Global Compact's Business Ambition for 1.5⁰C
For more information on the U.N. Global Compact's Business Ambition for 1.5⁰C, click the following link: https://www.unglobalcompact.org/take-action/events/climate-action-summit-2019/business-ambition
About Multek
Multek, a wholly owned subsidiary of DSBJ (SZSE: 002384), is a leading manufacturer of printed circuit board technologies offering a broad spectrum of PCB engineering and manufacturing expertise including high density interconnect, rigid, flexible, and rigid-flex printed circuit and assembly solutions. Serving customers in mobile, automotive, IoT, medical, wearable, telecommunications, computing, industrial and consumer electronics markets, Multek enables customers to take products to market quickly through early engineering, advanced
technology new product introduction, and volume production.  For more information, visit www.multek.com